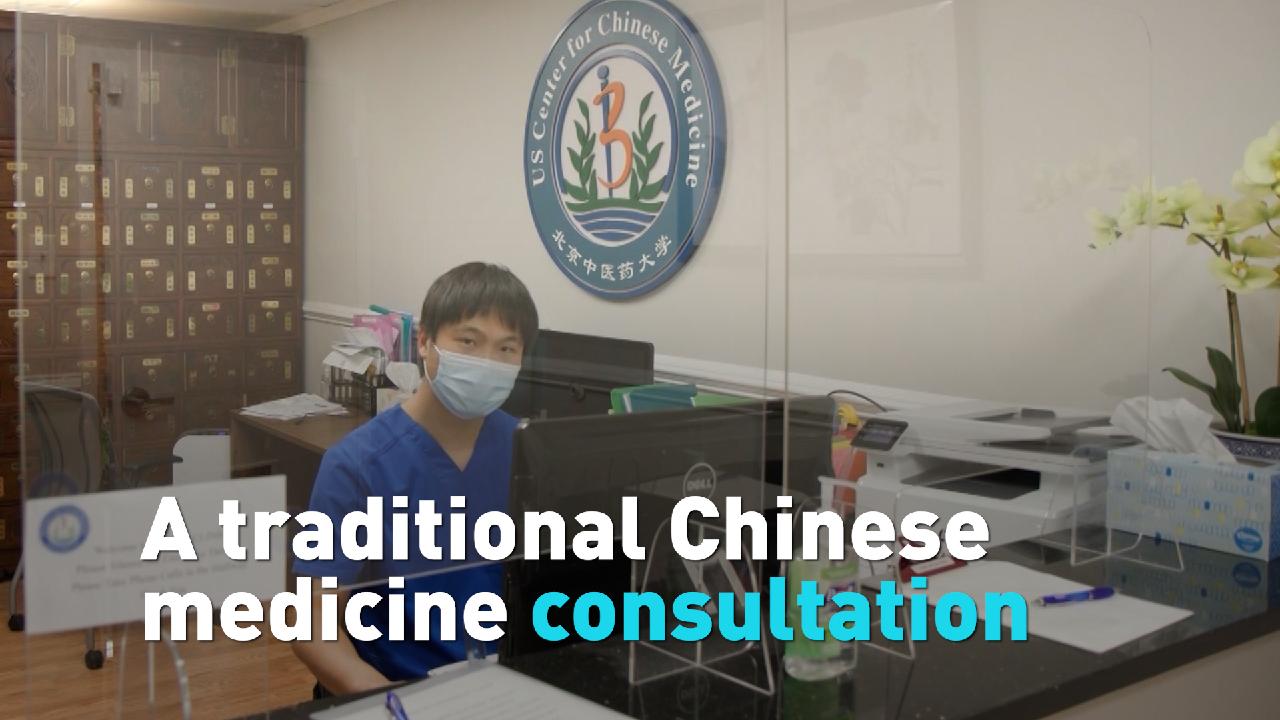 Traditional Chinese Medicine Is Accepted Around The World
Traditional Chinese medicine is increasingly accepted around the world.
The World Health Organization now endorses Traditional Chinese Medicine, especially in conjunction with Western medicine.
Jim Spellman of CGTN visited a doctor helping to spread Chinese medicine in the United States and around the world.
Based just outside of Washington DC, the American Center for Chinese Medicine is dedicated to educating the United States and the world about Traditional Chinese Medicine, or TCM.
"Chinese medicine actually originated in China thousands of years ago," says Dr. Xuekai Zhang, director of USCCM, "the spread of Chinese medicine around the world is quite large. "
The center trains health professionals and is affiliated with the Beijing University of Chinese Medicine. Traditional Chinese medicine uses techniques like acupuncture, cupping, herbal medicine, and specialized massage known as Tui na.
A traditional Chinese medicine exam usually begins with a series of questions about diet, vision, digestion, hearing, sleep, and other issues. The doctor can then examine the patient's tongue and take the pulse in three different parts of each wrist.
"I take the pulse in the shallow, medium and very deep layer." Zhang said, "to get the big picture of your balance in your body. Which part of the body has the most energy, which part is lacking. So it's a comparison of the three parts.
The doctor may also ask the patient about stress at work or at home and any difficulties that can lead to imbalance in the patient.
"We take the relationship between human being and nature, human being and society and even the interior of the body. We have different organs throughout the system. We consider the balance of these organs to be the priority of our treatment, "explains Zhang.
Zhang says there is no conflict between modern Western medicine and traditional Chinese medicine. The two approaches can often work well together. Many students at the American Center for Chinese Medicine are physicians trained in Western medicine who add TCM techniques to their practices.
TCM has gradually established itself outside of China. The US National Institutes of Health have found that acupuncture and other TCM treatments are safe and effective for certain medical conditions, and the agency is investigating broader applications. In recent years, the World Health Organization has adopted traditional medicine, including TCM, especially in conjunction with Western medicine.
Dr Zhang says traditional Chinese medicine helps the world, while allowing Americans to have a positive interaction with Chinese culture.
"Traditional Chinese medicine makes us, society more harmonious, society more balanced, and it not only helps our body inside, but also all of society, the whole world in a way," Zhang explains.