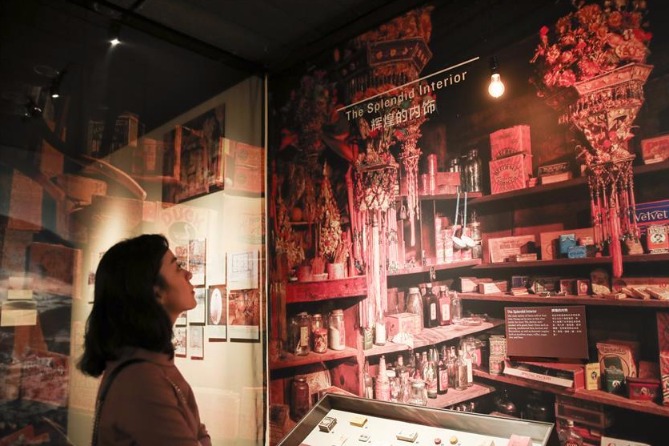 New York museum unveils groundbreaking traditional Chinese medicine exhibit – world
[ad_1]
NEW YORK – The Museum of Chinese in America (MOCA) in New York on Wednesday unveiled two groundbreaking exhibits on traditional Chinese medicine (TCM) and practices in America through historical medical artifacts and contemporary art.
Chinese Medicine in America: Converging Ideas, People, and Practices and On the Shelves of Kam Wah Chung & Co. will both be on display to the public at the Chinatown Museum in Manhattan from April 26 to September 9.
"These exhibitions open up new perspectives by promoting a multifaceted discussion of how the principles and practices of ancient Chinese medicine evolve when circumstances and space demand its change," said Nancy Yao Maasbach, president of MOCA at the time. from the press preview on Wednesday.
"By seeing how we treat disease and maintain our health, we hope visitors can learn more about the ancient philosophical concepts that are the backbone of Chinese culture," said Herb Tam, curator and exhibition director of the MOCA.
"For a while in America, Chinese medicine seemed relegated to the past – especially in contrast to the high-tech advances made in biomedicine during the 20th century," said Donna Mah, faculty member at the Pacific College of Oriental Medicine. At New York.
"But it is fortunate that much has been preserved and advanced, as Chinese medicine is relevant today in our evolving understanding of the human body, medical sensitivities, and the nature of health and healing."
[ad_2]