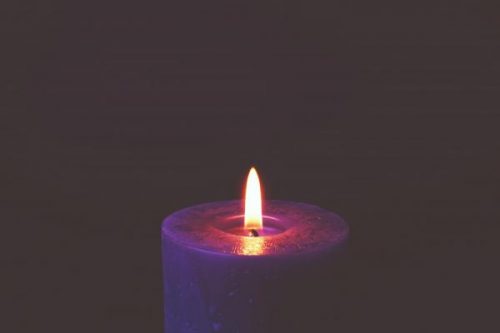 New Personalized Online Printed Meditation – Launched by NES Health BWS
An Australian company INHealth (inhealth.com.au) offers worldwide access to brand new online personalized NES BWS meditations that effortlessly take personal development to the next level.
Maleny, Australia – December 28, 2021 —
NES Health BioEnergetiX Wellness System (BWS) has created a new paradigm for online meditation. This innovative stress reduction intervention is uniquely designed for each person based on a bioenergetic assessment of their energy fields. It only takes 10 seconds to do the NES bioenergetic scan and it can be done at home via the Internet.
More information can be viewed at: https://asth.kartra.com/page/Meditation
The assessed energy fields, collectively referred to as the "body field", represent the reservoir of the person's subconscious state, which gives a powerful opportunity to experience the most effective path to personal development at a very deep level.
That's why this new type of meditation does more than reduce stress and depression, or improve mindfulness and well-being. In fact, it imprints NES Health-exclusive information into the body that enables desirable, precise, and effortless changes at the subconscious level. This makes NES meditation truly different from any other guided meditation.
In 2004, Integrated Natural Health Pty Ltd (INHealth) invested in NES Health to integrate bioenergetics into what it already offered to its patients. Since then, INHealth customers have increasingly appreciated NES Health's technology which continues to advance in sophistication.
Bioenergetics refers to the study, detection and correction of energy in living things such as humans, animals and plants. NES Health is the true leader in bioenergetics. Using NES scans, INHealth focuses on maintaining the human body-field so that its core cells and systems remain balanced and healthy.
NES scans show areas of the body that need support and are ready to evolve in a positive way. Now each scan extends this function to personal development through individualized printed meditations.
This latest BWS invention is in line with INHealth's vision to provide holistic, bioenergetic treatments to clients around the world, making preventative strategies and therapies, including this new type of meditation, accessible to everyone.
Current times have seen an increase in the number of people staying at home and a reduction in many face-to-face services to which online treatment options offer an effective solution.
Although there is usually a purchase price for the scan, to support the launch of this new paradigm in meditation, INHealth is currently offering free scans to new and existing customers, saving them $220.
Speaking about the effectiveness of the new guided meditations, customer Craig Mathews (USA) shared, "The personalized meditation was perfect. It really helped me relax and recover from an illness I had and gave me a sense of peace and joy. I have never experienced anything like it. Highly recommended!"
Kate Ryzhakova (Russia) also thanked INHealth: "I still have the same responsibilities but life no longer seems unbearable to me. In fact, I can now do even more things with much greater efficiency.
And Rhonda Ohlson (Australia) supports their point of view: "After listening to the NES meditation, my stomach aches completely disappeared, I felt calm and peaceful, then my energy picked up…I feel in this period difficult for all of us that meditation is so important.
Those interested can experience it for themselves on: https://asth.kartra.com/page/Meditation
Contact information:
Name: Lydia Hackett-Jones
E-mail: Send an email
Organization: Integrated Natural Health Pty Ltd
Address: PO Box 1090, Maleny, QLD 4552, Australia
Website: https://inhealth.com.au
Build ID: 89058105
COMTEX_399748406/2773/2021-12-28T07:08:16