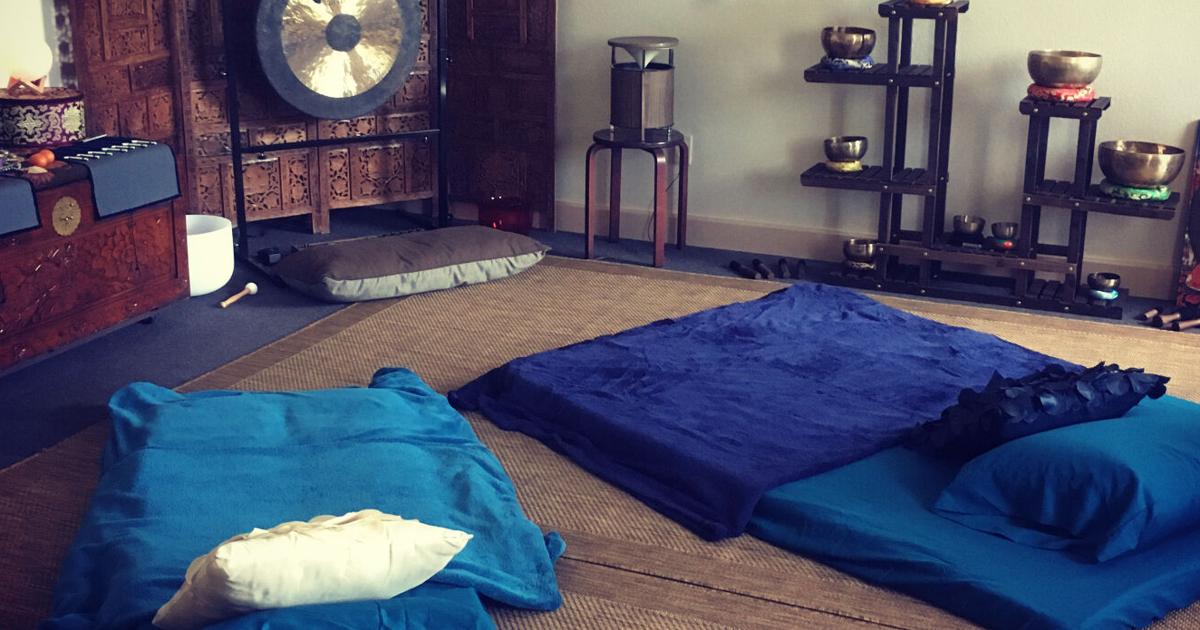 Live Well: Colorado Springs Meditation Class for Parents and Kids | Way of life
Meditation is not only beneficial for adults.
Steffany Butts-Boucher saw firsthand how a calm and peaceful environment can have a noticeable effect on children. When the meditation teacher, who has an education background, took on the interim leadership of a charter school in Colorado, she wondered how to adjust the culture and give children limits. After introducing a period of silent reading in the morning, the difference in children was palpable.
"It's interesting how much setting the tone really changed the entire structure of their space and their day, and how they felt throughout the day," said Butts-Boucher, owner of the Echo. Healing Arts Studio in Manitou Springs.
We talk about love with your Christmas gifts | Live well
With that in mind, she and Erin Gocinski, an art teacher at Manitou Springs High School, who also teaches mindfulness to her students, created Treehouse Meditation for parents and kids. The one hour practice is intended to help children learn how their minds work and how their breathing can affect the way they feel. The classroom can also help manage stress and develop mindfulness and empathy, and serves to connect parent and child.
Ten minute meditations are interspersed with periods of play, to help with short attention spans and also as an alternative means of working on mindfulness. Children as young as 3 or 4 can learn to meditate, although the class is typically aimed at first-graders and up, said Butts-Boucher. She leaves it up to parents to decide if their child is ready.
The course is on Sundays at the Kreuser Gallery. Participants must bring water, a yoga mat and blankets or pillows.
What is your choice of breakfast? Are there any rules? | Live well
"We call it treehouse because it connects with childhood and the idea of ​​playing, as well as a time to connect with oneself," said Butts-Boucher. "Treehouses are places where the imagination can soar, but they are also a calming place for children, where they have their own space. It is a practice to climb into a space.
The class begins with treehouse breathing, where children can learn and express how their bodies feel when they breathe in particular patterns. It is followed by a rhythmic walking meditation, which differs from the walking meditation usually practiced by adults, with slow steps and a mantra. In this case, the participants make applause movements and take steps or movements related to the sound patterns. This is followed by a hopscotch meditation, where children and parents will jump to stations around the room and do different body movements or activities. A final nest and heartbeat meditation concludes the lesson, with parents and children creating a nest of blankets and pillows and resting together to anchor themselves.
Yoga Rage: Unleash Your Inner Badass By Taking 'A Different Route' | Live well
By offering a range of activities, kids and parents can choose what they like and can keep doing outside of class.
"Meditation deepens children's connection with others," said Butts-Boucher. "It can improve sleep in adults and children, and improve concentration and attention span."
Contact the author: 636-0270
Contact the author: 636-0270