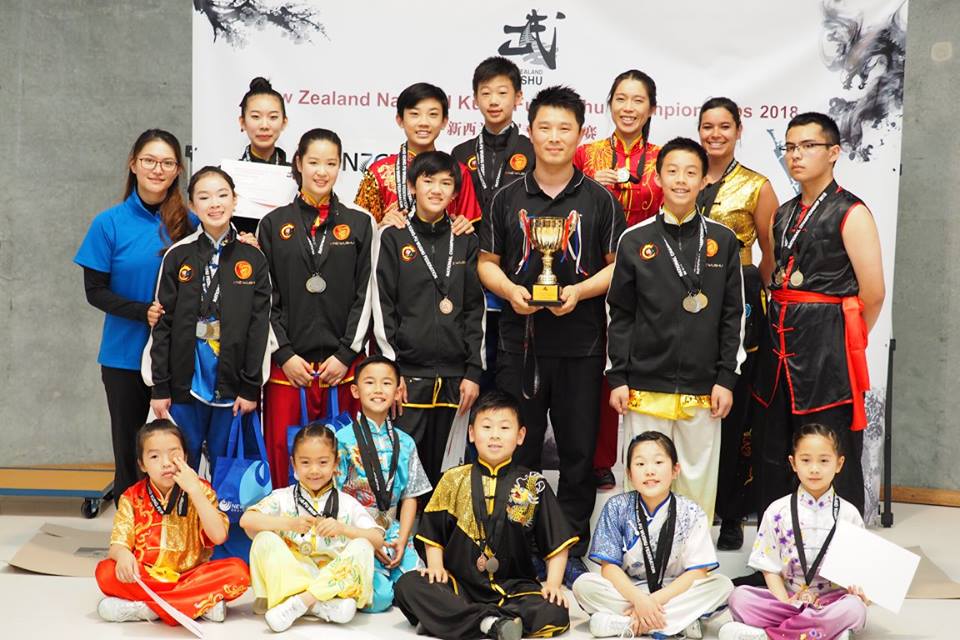 Chinese martial arts flourish in Ōrākei
In November, the New Zealand Kung-Fu Wushu Federation hosted their national championships at the Auckland Netball Center in St Johns following a Rapid response grant given by the local council of Ōrākei. The championships are described by the Federation as "the pinnacle of Chinese martial arts in New Zealand".
Wushu, better known in the West as Kung-Fu, was developed in China in 1949 with the aim of standardizing the practice of traditional Chinese martial arts. In modern times, Wushu has become an international sport thanks to the International Wushu Federation (IWUF), which holds the World Wushu Championships every two years. The first world championships were held in Beijing in 1991.
The New Zealand Kung Fu Wushu Federation has been active in New Zealand since 1990 and is the supreme governing body for all forms of traditional, recreational, health-related and contemporary Chinese martial arts in New Zealand.
Wushu training is conducted at St Aidan Church in Remuera, attracting participating members from the surrounding community. Federation President Glen Keith said he wanted to increase local community awareness and participation in Wushu in the Ōrākei neighborhood and across New Zealand.
"Wushu is a great recreational sport for people of all ages and ethnicities. It's also great for people who want to get involved in the competition. At the 2018 Wushu World Junior Championships, 7 of the 8 competitors were from the Ōrākei region, "he says.
The November Championships saw around 200 athletes compete individually and in teams, with first place trophies being awarded to Chao Shan NZ Wushu Academy as part of the team point collection competition and Ratanui Beazley in Sanda (sparring ).
Ōrākei local council's community portfolio manager David Wong says it is important to support sport and recreation in the community.
"Sport brings people together and creates social bonds. As a board of directors, we want to make sure that our communities are encouraged and have the opportunity to participate in sport and enjoy all the benefits it can bring. "
"Training in Wushu is also a fantastic way to learn more about traditional Chinese culture," he says.
NZ Wushu offers free trial classes across Auckland. To learn more and get involved, visit their website.