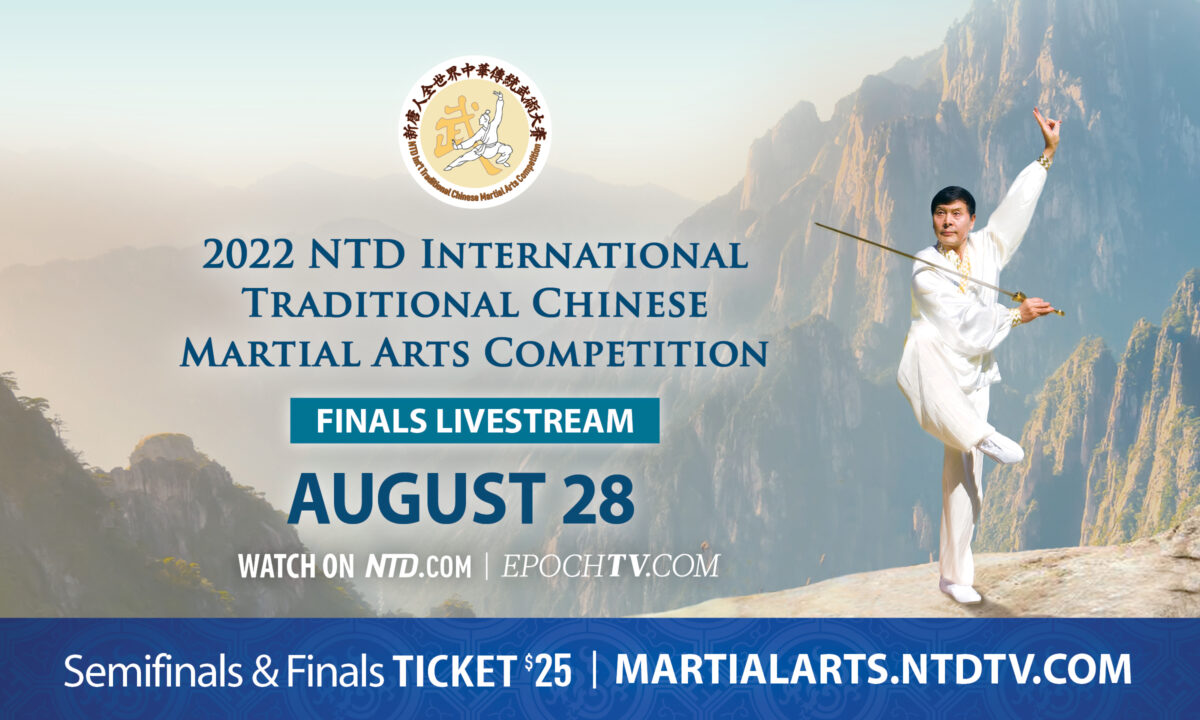 2022 NTD Chinese Traditional Martial Arts International Competition
MTN 7th International Traditional Chinese Martial Arts Competition will take place in Middletown, New York, from August 25-28.
The contest aims to revive traditional Chinese martial arts and show its true values ​​to the world, in a series of international cultural and artistic events organized by NTD Television Network.
Traditional Chinese martial arts have been passed down for thousands of years, with a primary emphasis on the practitioner's "martial virtue" and the cultivation of moral character as the basis for development and progress, which has been lost in modern mixed martial arts. .
Competitors are men and women who compete in the Unarmed Hand, Southern Fist, and Arms categories.
The semi-finals and finals will be open to the public. The finals will be broadcast live worldwide via the NTD Television Network and streamed live on the NTD and Epoch Times websites and social media channels.
Competition
* All times are in US Eastern Time.
Semi-finals: 1:30–5 p.m., August 27
Finals: 10:00–11:30 a.m., August 28
Awards: 1:30–2:15 p.m., August 28
Competition address: 47 Academy Avenue, Middletown, NY 10940
Learn more about the competition: martialarts.ntdtv.com
Entrance tickets: Semi-finals: $25; Finals: $25
Where to watch on August 28 at 10 a.m. ET
TV: Click here to find NTD on local TV channels in your area
Streaming Devices: Find NTD on Roku, Apple TV, Fire TV and Sony Smart TV
Websites: EpochTV.com & NTD.com and on this page
Application : MTN app from Apple Store and google play
Youtube: mtn youtube and Epoch Times Youtube
Facebook: mtn facebook and Facebook Epoch Times
Twitter: MTN Twitter
*Live coverage of the awards ceremony is only available on the website, social media and app.